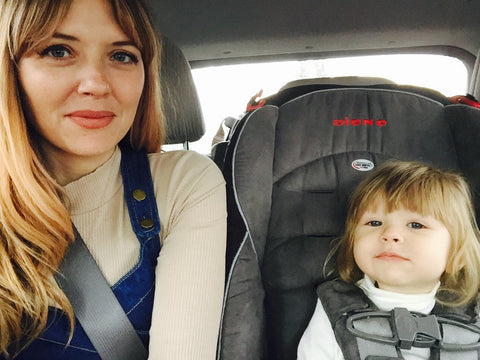 Off for a short trip to Toronto! Read more to find out our tips on traveling with a toddler.
 Buy these headphones here
Are you flying Air Canada with a child soon? Here are some tips:
2 and older need a seat and a passport
Family boarding happens at the beginning- but seating is assigned
Seats are pretty comfy and padded-try to sit in the middle bc some planes have a middle bathroom too
TVs and headsets with lots of movies 
They have coloring books if you ask
Snacks are NOT free but they have a lot to buy that is kid friendly-cheese,fruits and crackers-here's a page from the menu 
The Hyatt Regency was pretty toddler friendly and the location was why we stayed there:
Request a room with a bathtub
The lobby is fun with a Starbucks and a fountain with lots of seating
You can walk to a gelato spot right in the lobby
The Shoppers store is also walking distance for snacks and anything else you need
The water bottles are free!
You can walk to an organic grocery store
We went to the Aquarium of Toronto and the Train Park across the street. Super easy to get to and perfect if you are only there 2 days or so. There was never a line at the Aquarium and its big enough to not be overwhelming. Also lots of interactive exhibits. The train park has a park, a train to ride and a brewery! Click here for all things train in Toronto.
Thanks for reading!